Founder and Principal: Marian Goldberg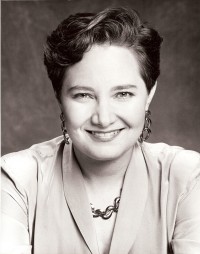 Marian Goldberg has an extensive record of generating successful public relations and marketing activity and editorial content for over 20 years within the US travel and hospitality industry and the educational, special interest, luxury and culinary sectors. Her experience covers many different aspects of the industry, for both government and corporations including: the luxury travel marketing company Strategic Vision, the Japan National Tourist Organization, Trans World Airlines, and The Travel Channel. She headed the editorial team at Personal Travel Technologies an online travel community information service where her clients included Alamo Rental Car, MCI In-Flight, and Radisson Hotels. Currently she is a correspondent for Jax Fax Travel Marketing Magazine.
She is successful in working with PR and marketing teams, having worked on the public relations account for Rail Europe via AJ Lazarus PR and Sobieski Polish Vodka in association with Hanna Lee Communications.
Marian knows the nation's most influential luxury travel agents, consortia, and upscale special interest tour operators, and she has leveraged these relationships in selecting US buyers for the First Annual Japan Luxury Travel Forum and in organizing special interest fam trips for the Japan National Tourist Organization. She has also recommended outstanding travel consultants to both Travel + Leisure and Conde Nast Traveler's select list of specialists.
Marian has comprehensive experience in the Affinity market, including a variety of roles with Academic Arrangements Abroad; The Educated Traveler (newsletter, tour planning and consulting); Transitions Abroad magazine; current programming board member of the Travel Learning Community (TLC) and past/present speaker/presenter at the Educational Travel Conference.
She holds a Masters degree in Travel and Tourism Marketing from the New School University (a program that is now at NYU), and she has taught travel and tourism at New York University's School of Tourism and Hospitality Management and at other educational institutions in the New York metropolitan area.